Expert Property Management
For your peace of mind
Think of us as your property's personal caretaker, and rest easy knowing your most valuable asset is in expert hands.
Schedule a free 15-minute consultation at your convenience.
With a wealth of experience in expertly managing and leasing Bay Area properties dating back to 2015, Ukiyo Property Management has evolved from a personal venture into a thriving business. Our journey began when we established this endeavor as a means to efficiently oversee our own Bay Area rental properties. As we gained momentum and proficiency, we extended our services to assist friends and family in managing their rental properties.
Through word-of-mouth referrals from satisfied clients, our 'side project' organically transitioned into a referral-only small business. Fueled by valuable insights and feedback from our growing network, we recognized the demand for a distinct approach to property management. This realization led us to make a pivotal decision in 2022: to make our services available to the general public for the first time.
Today, Ukiyo Property Management boasts a dedicated team of experts committed to meeting the diverse needs of our clients. We take pride in our journey of growth and transformation, and we're excited to continue providing top-tier property management services to the Bay Area community.
Untangle Yourself From the Day-to-Day
We offer a solution to the challenges that come with the owning rental property. Their award winning property managers take care of the day-to-day tasks, using industry contacts and technology to streamline the management process. This allows property owners to relax, knowing that their property is well-maintained and leased to respectful tenants.
Professional Real Estate Photography
High-quality photos are essential for marketing your property online, so our professional photographers will make sure your property looks its best. Our photography package includes photos of nearby neighborhood locations to highlight the benefits of renting your property.
VIDEO WALK THROUGH, 3D VIRTUAL TOUR,AND VIRTUALLY STAGED PHOTOS
We create a video walk through and virtual tour of your property so potential tenants can get a feel for the space without ever having to step foot inside. We can even virtually stage it with furniture to give prospects a better sense of what the space could look like
LISTING ON ALL THE MAJOR RENTAL ADVERTISING SITES
We make sure your property is seen by the widest audience possible by listing it on all of the major rental advertising sites, including Zillow, Apartments.com, Realtor.com Trulia, Apartment List, Hot pads, Lovely, and Craigslist.
IN-PERSON LEASING TOURS BY A DEDICATED; LICENSED; CERTIFIED; AND EXPERIENCED LEASING PROFESSIONAL
Once we start receiving inquiries about your property, our leasing team will take over and schedule in-person tours with potential tenants and answer any questions they may have.
DILIGENT FOLLOW-UP AND FOLLOW-THROUGH WITH ALL RENTAL INQUIRIES
We make sure every interested tenant is given the best possible chance to lease your property by following up with them after their tour and keeping them updated throughout the leasing process.
SCREENING OF ALL APPLICANTS
We take the guesswork out of finding quality tenants by thoroughly screening all applicants. We check their credit, rental history, employment status, and background to make sure they're a perfect fit and will take good care of your property.
COLLECTION OF ALL MOVE-IN FUNDS
We collect the security deposit, first month's rent, and any pet fees or other move-in costs so you don't have to worry about it.
MOVE-IN INSPECTION
We conduct a detailed move-in inspection and document the condition of your property before they move in. This protects you in case there are any damages when they move out.
Make your dream
Living come true
Ukiyo Property Management specializes in the leasing and property management of residential rental properties, including single-family homes, condos, townhomes, and multi-family residential properties in Alameda and San Francisco Counties. We take care of all the bookkeeping, accounting, property maintenance, turnover, and the make-ready processes, professional photography, marketing and advertising, in-person property showings, tenant screening, property inspections, and provide a superior move-in experience for your new residents.
Trust is important to us, and we take pride in the long-standing relationships we've built with our clients. Our mission is to provide you with the best possible property management experience, whether you're an owner or a resident. We are available to address your needs and concerns, and we promise to always be transparent with you.
What's Included With Property Management
Bookkeeping and Accouting
We take care of rent collection, deposits, and the processing of property expenses such as repair, maintenance, and property taxes.
Make Ready Process / Tenant Turnover
We handle the coordination of vendors for all standard make-ready tasks including touch-up painting, professional cleaning, and small fixes by our maintenance partners.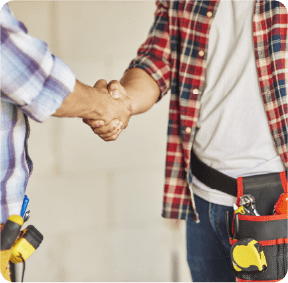 ON-CALL PROPERTY MAINTENANCE AND REPAIRS
Our screened and vetted vendor partners take care of any property maintenance or repair needs.
PROPERTY INSPECTIONS
Our vendor partners take care of the entire turnover process from start to finish, including cleaning, painting, and making necessary repairs. We get preferred rates from our vendor partners, and we will provide you with estimates before starting the work.
MANAGING TENANT RELATIONSHIPS
We're here to manage tenant relations and handle any issues that may arise, so you don't have to. Our team is made up of highly skilled leasing and management professionals who take a personal interest in all prospective renters to develop a professional rapport with your next residents right from the start.
Put your email address and get listed
3573 Lakeshore Ave, Oakland
**Not Currently Available For Lease**
181 O'Farrell St #313, San Francisco
**Not Currently Available For Lease**
5164 Shafter Ave, Oakland
**Not Currently Available For Lease**
**Not Currently Available For Lease**
**Not Currently Available For Lease**
1 Bristol Ct #312, San Francisco
**Not Currently Available For Lease**
5059 St. Patricia Ct, Concord
**Not Currently Available For Lease**
1315 Lincoln Ave, Alameda
**Not Currently Available For Lease**
1510 Pullman Way, Oakland
**Not Currently Available For Lease**
**Not Currently Available For Lease**
**Not Currently Available For Lease**
428 Alice St #531, Oakland
**Not Currently Available For Lease**
65 Beaver St, San Francisco
**Not Currently Available For Lease**
138 Beulah St, San Francisco
**Not Currently Available For Lease**
136 Tynebourne Pl, Alameda
**Not Currently Available For Lease**
"I interviewed around 5-6 property management companies when I decided to rent my condo in the Union City/Fremont area and Nick by far stood out from all the rest. He was thoroughly professional, responsive and came out to meet with me and see the property in person. He recommended professional contractors that did an amazing a job and marketing my property so professionally. He is thorough in his research and makes relevant recommendations based on his knowledge and expertise of the housing and rental market. He has kept me updated every step of the process and has delivered on time as promised on each task. He has provided me with a peach of mind on something that I thought would give me anxiety. I can't recommend him enough. I have given his contact info to every homeowner in my life. I look forward to a long and successful relationship with him as he manages my condo rental in the future."
I am very satisfied with Ukiyo Property Management and enjoying my new life in Pleasanton.
I've worked with Nick and Casey for many years and couldn't recommend a better property management team and company. They are professional, trustworthy, hard-working and understand all facets of property management, leasing services, tenant relationship management, lease enforcement, and property showings.
In my experience, the Ukiyo team offers the ultimate service and property management. Trustworthy, reliable, and efficient - highly recommended! Their knowledge of the rental market, state and local regulations, and vast experience handling a wide range of tenant issues, is beyond impressive. No matter how minor the issue or question, they have always responded quickly and professionally, kept me informed when needed, and freely offered strategic professional advice.
My property was rented out within 3 days thanks to Ukiyo. We did some renovations to the property to get it ready for rent, all of which was handled by Nick at Ukiyo Property Management. The renovations turned out amazing - not to mention for a great price! They had the property listed in no time with amazing photos and virtual tour. You can really trust Nick to get the job done quickly and professionally. Highly, highly recommend!
I've had rental properties for many years, but was always anxious when my renters called for a repair. By the time the renters called, the problem was out of control ... the problem was worse than they had described, factored with their failed attempts. Since having Ukiyo to manage my property, I've had reliable and appropriate rent increases and fewer headaches facing the fixes. The amount of time between vacancies is much shorter, and Ukiyo has only provided the most responsible and considerate renters. Nick has been personable and responsive to calls and requests. I appreciate Nick and his team taking care of my properties ... no more hours looking up and interviewing contractors for repairs, and no more quibbling over rent increases with renters. Thanks Nick, great work ... great team!
We are a partner vendor for them, we provide them with professional real estate photography. We have experienced first hand the professionalism they use to handle each home they manage. They are 100% reliable and will make sure your property is well taken care of. If you want the best outcome for your rental properties this is the company you should partner with.
Ukiyo has been fantastic to work with in helping us rent out and manage our rental property. We are first time landlords and Nick and his team made it easy for us to move across the country and feel at ease that our asset is being properly managed. I would highly recommend working with Ukiyo to help manage any rental property!
Ukiyo property management and especially Nick has been a godsend. He's extremely responsive, communicative, and well versed in how to handle each situation with tenants. He will be my go to for all property management in Oakland.
Nicholas and his team were great to work with. They were able to curate their management and leasing approach to my specific needs. They are hands on and are highly responsive.
My childhood home, which we rent out and manage from out-of-state, came vacant when our longtime tenant left. We had tons of deferred maintenance and no clue where to begin. A realtor recommended Nick, who supervised the old house's transformation into a luxury rental — floors refinished, walls painted, new windows and doors, furnace rehab, new appliances and lighting throughout — and had the place rented within six weeks — for $1,000 more per month than we had been charging. But what particularly impressed me was that, despite the speed, Nick was careful with our renovation dollars. For example, he replaced a cooktop instead of the whole stove. We were so lucky to find him.
I have nothing but amazing things to say about this company and the service provided. The level of professionalism and expertise that Nick brings to the table is top notch. He is cognizant of your goals as a property owner and caters his business approach to meet your individual needs. Nick provides a level of business planning to ensure maximum profit, all while providing the highest level of customer service to my clients. He has an incredible level of integrity, business etiquette and I would highly recommend this business to represent you for any of your property management needs.
I have worked with both Nick and Casey in previous property management capacities and will always have major respect and appreciation for both of them. They are hardworking, ethical, personable and incredibly knowledgeable in the industry. Whether you're in the market for leasing, maintenance management, real estate marketing or beyond, you will always be well taken care of by Ukiyo Realty!
I would give Ukiyo PM 6 stars if the option were available. I had property management in place for a particular property, and the property sat vacant for nearly 9 months, upon which I was told to significantly lower the monthly lease amount. After reaching an impasse and deciding to try other property management options referred by friends, I found my efforts to be exercises in futility- I could not even coordinate a meeting for the other company reps to come see the property, though they all expressed interest in managing the property. Frustrated and beginning to feel trapped in what felt like a perpetual episode of, The Twilight Zone, I took to the internet and found Ukiyo PM. I sent a message, and Nick replied promptly. We set a time to meet at the property, we discussed expectations, and he got to work. Throughout the process, Nick exhibited outstanding professionalism, unrivaled market expertise, and superb client engagement. Within 3 months, not only did he get the property leased, the monthly lease is significantly higher than I expected. Christmas came early this year!
When you're ready to improve your property, we can manage the vendor bid process for you. We'll get at least three bids from qualified vendors for each improvement property and submit them to you for review and approval before any work begins. Once the work begins, we will update you on its progress weekly. Once the property is completed to our satisfaction, we'll send you the before and after photos so you can see it yourself without visiting the property and authorize you to pay the vendor in full without worry.
Nicholas Bruce and Casey McManus are the award-winning dynamic co-founders of Ukiyo Property Management. With over twenty years of experience in the real estate industry and a proven record of success in property management, Nicholas is the point person behind Ukiyo's business strategy and operations. Casey, with her extensive experience spanning twenty years in multifamily property development and lease-ups, corporate investments and operations, provides the critical foundation that allows us to scale our business and serve more clients. Together, they form the perfect balance of experience, mastery, and client relations that is the cornerstone of Ukiyo Property Management. We are honored to continue serving the Bay Area community and beyond with the same dedication and excellence that has made us who we are today. Thank you for considering us as your partner in property management.
PROPERTY MANAGEMENT SERVICES
If you plan to self-manage your property, we can handle the leasing process for you. All of our Leasing Services are included in this service. The minimum lease listing fee is $2,999.
Our fee is collected from the first month's rent payment. There is no upfront cost to the property owner. Our leasing services include professional real estate photography, a video walkthrough, a 3D virtual tour, and virtually staged photos; listing on all the major rental advertising sites; both in-person and self-guided leasing tours, diligent follow-up, and follow-through with all rental inquiries; screening of all applicants; the collection of all move-in funds; a move-in inspection, and online lease signing.
When you sign up for our property management services, our leasing services fee is half of one month's rent. The minimum leasing fee is $1,999. Our fee is collected from the first month's rent payment. There is no upfront cost to the property owner. Our leasing services include professional real estate photography, a video walkthrough, a 3D virtual tour, and virtually staged photos; listing on all the major rental advertising sites; both in-person and self-guided leasing tours by a dedicated; licensed; certified; and experienced leasing professional, diligent follow-up, and follow-through with all rental inquiries; screening of all applicants; the collection of all move-in funds; a move-in inspection, and online lease signing.
PROPERTY MANAGEMENT SERVICES
Single-family homes, condos, and townhomes. Our full-service property management fee is 8% of the gross monthly rent. The minimum monthly management fee is $199 per unit.
We can manage your projects beyond our normal make-ready scope of work. We charge a minimum of $600 to cover up to six hours of project management. Project management is applicable for any home improvement task that requires a bid process before work can begin, and all work outside of a normal turn scope.
Annual lease renewals are our primary goal with all excellent in-place tenants. We work proactively to retain your great tenants and minimize your turnover and leasing expenses. Name * First Name Last Name Email * Phone (###) ### #### Referred by Rental Property Address (optional) Address 1 Address 2 City State/Province Zip/Postal Code Message
For multifamily properties and investment property portfolios, please contact us for a consultation and custom pricing structure.
Schedule a Consultation Call or In -Person Meeting Now
On the eastern shores of San Francisco Bay lies Oakland, California, a dynamic city with a diverse cultural population, a bustling arts scenario, and an
Read More »